Summary of the 4th AI Salon (Organized by Speedy, Inc.) [Design that asks questions: Thinking in the age of AI] Keynotes Speaker: Sputniko! (Associate Professor, Artist, Department of Design, Tokyo University of the Arts)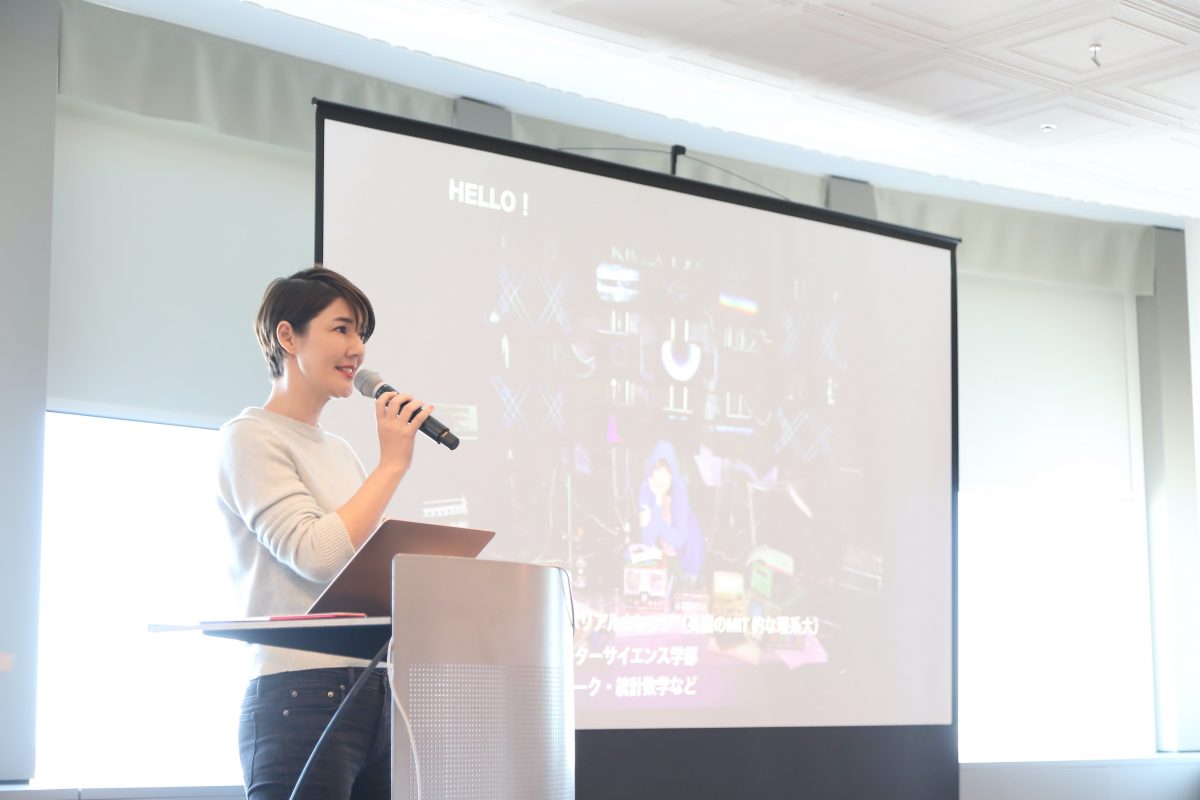 Design that asks questions – thinking in the age of AI
〜AI Salon 4th – Keynotes Speaker Sputniko! (Associate Professor, Artist, Department of Design, Tokyo University of the Arts)
Organized by Speedy, Inc.
Composition: Junko Io
Photo: Yukiko Echima
Dates: November 29, 2019
Location: Roppongi Hills
What is AI Salon?
This is a members-only salon brought to you by Speedy, a brand consulting company. How can companies utilize AI as a "business tool that can be used tomorrow"? We will work together every month.
4th Guest / Sputniko!
Born in Tokyo in 1985. Associate Professor of Design at Tokyo University of the Arts. Graduated from Imperial College of London with a BA in Mathematics and an MA from the Royal College of Art (RCA), U.K. Assistant Professor at MIT Media Lab since 2013, where he runs the Design and Fiction Laboratory, and will assume his current position in 2019. He creates design works that examine and discuss society as it is changed by technology. Major exhibitions include "Cooper Hewitt Design Triennial" (Cooper Hewitt, USA), "Broken Nature" (Triennale di Milano 2019, Italy), etc. Awarded VOGUE JAPAN Woman of the Year 2013. 2016, 11th " Winner of the L'Oreal-UNESCO Women Scientists Japan Special Award; 2017 Young Global Leader, representative of young leaders selected by the World Economic Forum; 2019 TED Fellow. She is the author of "Hamidashiru Chikara. Co-author of "Net de Evolving Humanity" (supervised by Joichi Ito). http://sputniko.http://sputniko.com/
Speculative Design" is a question to society
Good morning everyone! Sputniko! I am Sputniko! I studied science, mainly mathematics and computer science, at Imperial College, University of London, which is like a British version of MIT. While I was there, I liked technology itself and found it interesting, but I became more interested in the theme of "the relationship between technology and society. For example, in my computer science class at Imperial College at the time, there were only 9 female students out of 100. And they were all elite British men. Then I began to feel a sense of crisis that technology was evolving rapidly only in the world they were seeing, and that a world that was "not fair" to women and minorities was being created. Then I wondered how to improve that problem, and what I arrived at was "speculative design. When people think of design, they have the image that the goal is to solve problems by creating something functional or beautiful. Speculative design, however, is not just about solving the problem at hand, but also about asking, "What do you think about such and such a problem that may occur in the future? This is a method that raises the question, "What is the best way to make a product? The power of design is to create a scenario in which this kind of world could happen, and to communicate this scenario to people to get them to think about it. This is the process of "speculative design.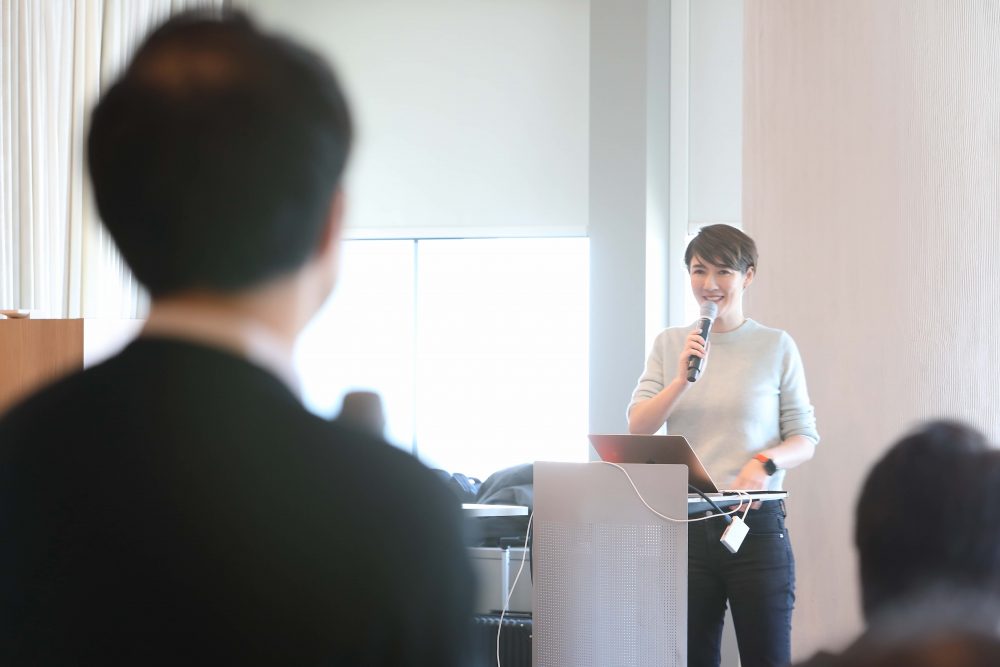 Minority discrimination" created by AI
In a world that is already piled with problems, why search for new problems and ask questions through speculative design? Let me talk a little about that today. In the world of technology, it often happens that only limited events are solved in a very limited world, "centered on white men" in the West and "centered on Japanese men" in Japan. The most obvious manifestation of this is the approval of the birth control pill. The birth control pill was approved in the U.S. in the 1960s, but not in Japan until 1999. Even though most developed countries approved it in the 1960s, Japan and North Korea were the only UN member states that did not approve it until the very end, in 1999. Viagra, on the other hand, was approved in Japan in only six months, a speed rarely seen in the world, despite the fact that there had already been more than 100 deaths. Thirty years for the pill, six months for Viagra. You can see how much the uncle of the Japanese congress wanted to use Viagra (laughs). The contraceptive pill has a very positive impact on a woman's life plan, but this one example shows the composition of Japanese society. Although people often have the image that "technology and science are making the world a better place equally for all mankind," in fact, they are greatly influenced by social, religious, cultural, and political factors of the time. Unfortunately, throughout history, women and minorities have often been the target of neglect by technology and science. Moreover, it is AI, artificial intelligence, that has the most problems. Therefore, it is important to say, "AI is great! Let the AI go on and on and on!" I myself am very skeptical of this trend.
Amazon Discontinues AI Recruitment Tool
One reason why I see AI courtesy as dangerous is the social disparity that lies in the current and past data that AI deep-learns. Did you know that an AI called "Compass" operating in US courts is now very problematic? Compass is an AI that determines the recidivism rate for each offender and determines the sentence. However, the U.S. has a long history of racial discrimination. Because of this, the AI makes judgments based on past data that blacks have higher poverty rates and higher crime rates. What would happen then? For example, when a white person and a black person commit similar crimes, the AI would give a severe recidivism rate to the black person. Based on the determination that "statistics show that blacks have a higher recidivism rate," the AI would then decide that "black communities have higher crime rates," and it would assign a lot of police there. Then both the arrest and recidivism rates go up because of the large number of police officers, and the AI creates a perpetual negative loop…and that is the danger. This is also happening with respect to discrimination against women: Amazon recently eliminated AI-based hiring. The reason for this is that the AI has learned that it is better not to hire women because the past hiring data showed that there were not enough female employees hired. It was very lucky that Amazon realized this blind spot and discontinued this hiring tool, but it is just the tip of the iceberg. I fear that the mechanisms that create discrimination against women and racism are already latent and input into the many AIs that are already being used in society and companies. This is a very important issue, and I always believe that "affirmation of discrimination by AI" must not be allowed.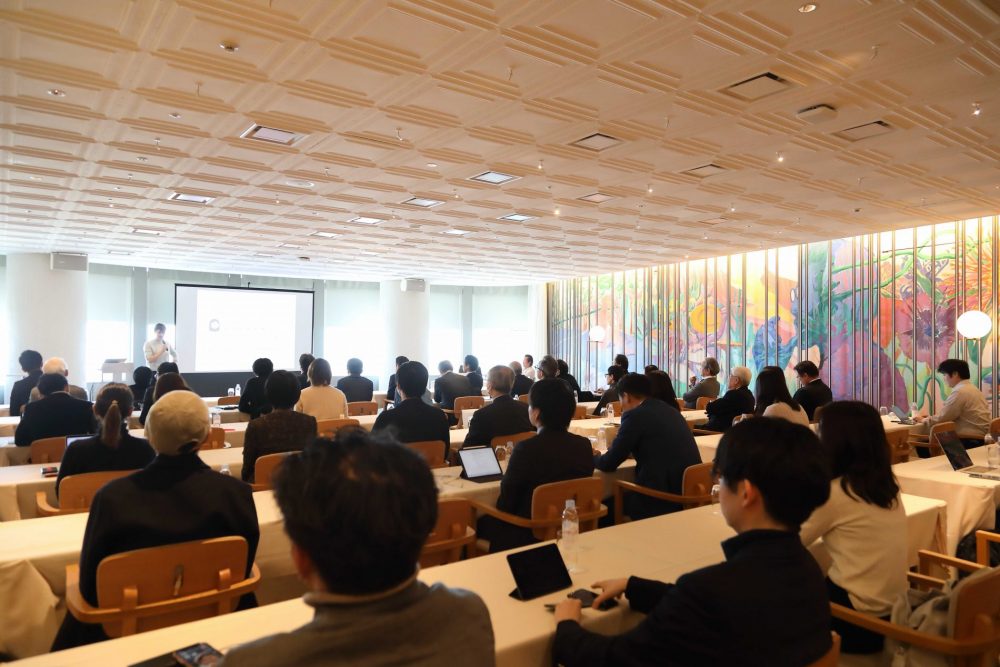 Risks associated with assumptions based on statistics
I am a woman myself, and I am involved in technology and science in Japan, a country that has a strong stereotypical view of women. In Japan, people say, "Oh, you like math? Some investors in technology ventures proudly state that they do not invest in women. We have been struggling in such areas in the past, and if the AI age brings a future in which we are discriminated against not by humans but even by AI, it is not a utopia but a dystopia. The "predetermination by statistics" creates a society that is very difficult to live in. And AI is a product of determination by statistics. To solve these problems, in 2017, MIT (Massachusetts Institute of Technology) and the Berkman Center for Cyberspace Studies at Harvard University created a roughly $3 billion research fund. This is the "Fund for Ethics and Governance of Artificial Intelligence," a fund for research and development for the public good.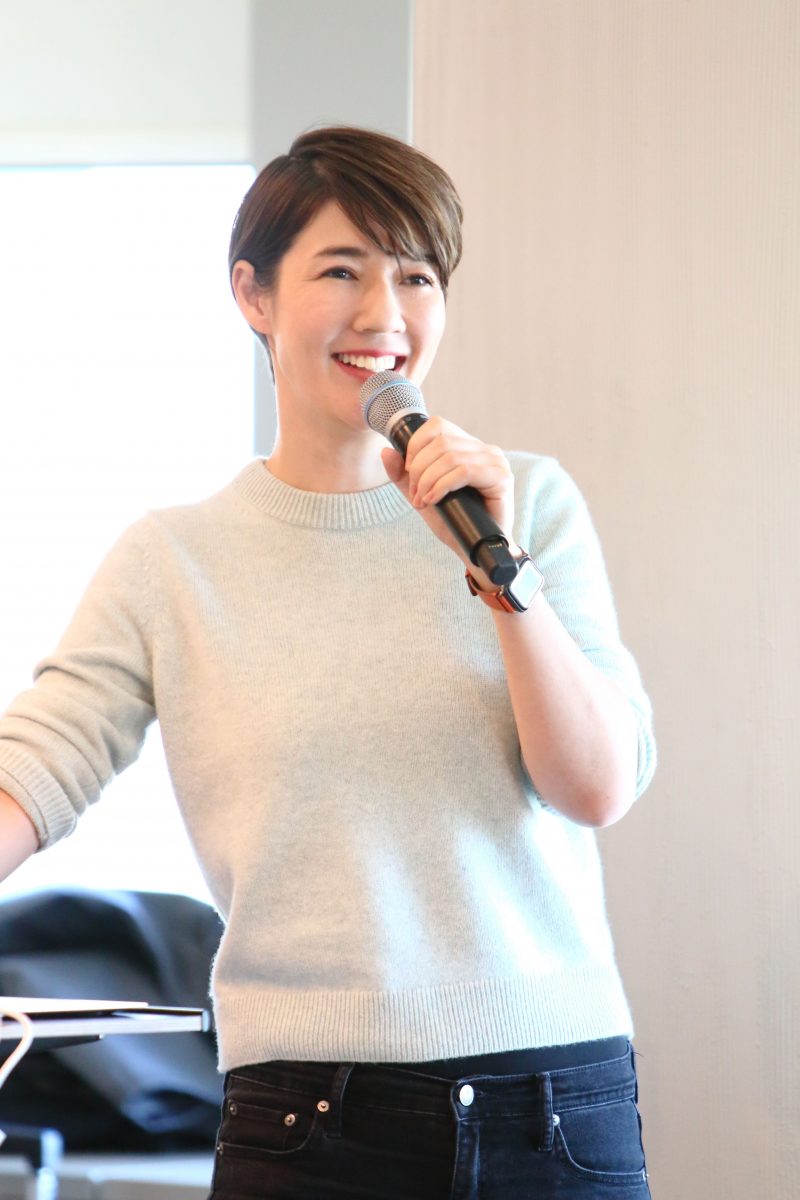 Are efficiency and rationalization really happiness?
In the midst of these trends, what I myself am very interested in right now is facial recognition. Cabs nowadays are equipped with cameras, and advertisements are displayed based on whether the driver is male or female, age, and so on. I have a great deal of resistance to that system. When I get into a cab, the camera recognizes me as a woman and starts playing ads for pink hairspray. Every time I get in a cab, I am shown a commercial that says, "If you are a woman, make your hair soft and fluffy. If I had children, and they were girls, they would be bombarded with ads for girls everywhere they went every day just by walking around town. If I were a boy, I would be bombarded with advertisements for boys every day. I think that would be nothing but pain, so in the future, I would like to create a wearable that deceives facial recognition in my laboratory. This wearable would prevent stereotypical advertisements such as, "You are a woman, a man, an Asian, a Caucasian," etc. When you get into a cab, if you wear the wearable, the AI will not know if you are a woman or a man. If a child is walking around town, they won't get targeted ads. Another piece I recently did was a tongue-in-cheek piece about AI, which is all about efficiency and rationality, so I made a drone that could find a four-leaf clover at the fastest speed. But a four-leaf clover is something that you find when you are taking a walk, and the process of searching for it is fun and makes you happy. Therefore, this work was created with the message that even if a drone can find a four-leaf clover in a super-efficient way, will it really make you happy? Efficiency has increased, but are we happy then? I think we should always be thinking about that as we move forward. In my laboratory, I would like to think of devices and designs that can compete with this kind of modern AI society and targeting society.
With a design that asks questionsWe want to change people's values.
Last but not least, why am I working on this "questioning design" or "speculative design"? There are many ways to directly change the world, such as becoming a politician and changing laws, or becoming an architect and building a building. For example, we have smartphones now because Steve Jobs decided to create the IPhone, and Mr. Fukuda is here today, Sputniko! The whole world is created because someone thought of an idea. I think that if we can change people's way of thinking, values, and attitudes toward technology, even a little, by design that asks questions, there will be a world born from that. I believe there is a future that design can solve. Today I would like to talk about my activities. Thank you all for listening!
(End)